Go Back
Google Cloud and Elastic
Responsible AI in Financial Services
08:00 - 10:00 GMT
30.11.23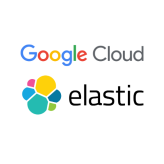 Data Democracy and the responsible usage of GenAI in Financial Services will revolutionize your service offerings, enabling traditional banks to bridge the gap to Digital Banking while gaining risk-adjusted profits - all with the help of Elastic and Google Cloud.
Responsible and ethical handling and processing of data in AI is a multidisciplinary field that studies how to optimise AI's beneficial impact while reducing risks and adverse outcomes. It is a complex and evolving field, as AI technologies rapidly develop and become more widely deployed.
The democracy of data in financial services has the potential to revolutionise the way that financial services are delivered. By democratising data, financial institutions can empower their customers, promote competition and innovation, and reduce risk and fraud. The idea that all stakeholders in the financial system, including customers, investors, and regulators, should have access to the data they need to make informed decisions has huge benefits for all.
Will your bank be in the position to mitigate the competitive risk with GenAI-based offerings? In this roundtable, we will share an exciting solution that's attracting strong interest from banks across Europe, prototyping GAI in a way that will enhance customer experience and monetise data.
Featuring keynote speakers from Elastic and Google Cloud:
John Abel, Technical Director, Office of the CTO, Google Cloud
John King, Senior Strategic Business Development Director, Elastic
Join us on 30th November for an insightful discussion and networking with your peers. Please register below to secure your place.  
Generative AI
Security
Data Privacy