Virtual Event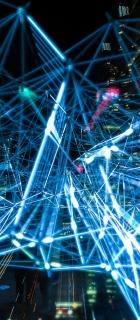 Microsoft
Citizen Application Development
Explore strategies for navigating the surge in application demand and hyper-automation challenges in a round table discussion with Microsoft experts.
USA
11:00 - 12:30 EST
05.12.23
Virtual Event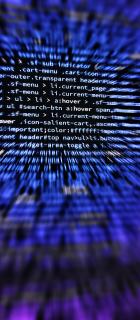 Microsoft
End-to-End Project Efficiency & Insights
Explore the transformative power of generative AI in optimizing end-to-end efficiency and gaining actionable insights for large-scale projects in energy and manufacturing. Join industry leaders in discussing how AI-driven strategies can revolutionize project management, enhance decision-making, and break down data silos for unprecedented operational excellence.
Canada
11:00 - 12:30 EST
05.12.23
Virtual Event
Kyndryl
Healthcare and Life Sciences Technology Leadership
Join an elite community of C-suite technology leaders in healthcare and life sciences. Our virtual roundtable offers an exclusive platform to share insights, gain knowledge, and collaboratively navigate the ever-evolving landscape of healthcare and life sciences technology. Together, we're shaping the future of the industry.
USA
11:00 - 12:30 EST
06.12.23
Virtual Event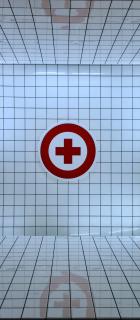 Microsoft
Technology-Driven Healthcare Advancements
Explore the transformative impact of technology in healthcare, unraveling how advanced solutions enhance patient care, optimize operations, and empower personalized treatment. Join healthcare executives in a discussion on navigating challenges and achieving business goals through strategic technological integration.
USA
14:00 - 15:30 EST
06.12.23
Virtual Event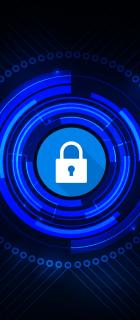 Sailpoint
Navigating the Complex Landscape of Identity Security and Compliance
Join us for an exclusive roundtable discussing the critical intersections of identity security, regulatory compliance, and mitigating cyber risk. SailPoint's cutting-edge solutions, driven by AI and ML, ensure the right access to the right identities at the right time. Learn from experts and peers about the future of identity security.
USA
14:30 - 16:00 EST
06.12.23
Virtual Event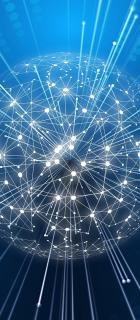 Microsoft
Digitization Strategies in Professional Services
Delve into the world of digitization in professional services, with a focus on cost efficiency. Industry leaders will share insights on challenges, strategies, and the delicate balance between driving revenue and optimizing costs.
USA
16:00 - 17:30 EST
06.12.23
In Person Event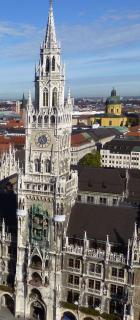 Palo Alto Networks & Verizon
Securing Tomorrow: A SASE & ZTNA Odyssey
Embark on a transformative journey with Palo Alto Networks and Verizon in an exclusive dinner, exploring the evolving landscape of SASE and ZTNA architectures. Dive into insights from recent research, share experiences, and gain perspectives on the dynamic intersection of security and network transformations.
1804 Hirschau, Munich
18:30 - 21:30 CET
06.12.23
In Person Event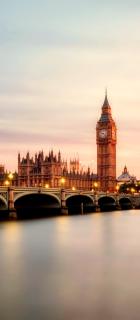 Gitlab
Elevating DevSecOps Excellence
Embark on an exclusive journey with GitLab at our CxO Dinner, where industry leaders converge to explore and elevate DevSecOps practices. Share insights, learn from peers, and shape the future of secure and efficient development.
City Social, London
18:30 - 21:30 GMT
06.12.23
Virtual Event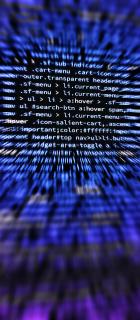 Microsoft
Revolutionizing Customer Service: The Power of AI Transformation
Embark on a journey into the future of customer service as we explore the transformative impact of next-generation AI. Discover how AI not only addresses key customer service challenges but also empowers agents, reduces costs, and elevates service quality.
USA
11:00 - 12:30 EST
07.12.23
Virtual Event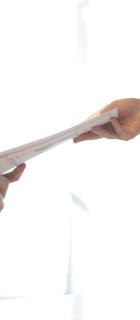 Indeed
Unlocking Success: Navigating Seasonal Hiring Challenges
Explore the intricacies of seasonal hiring in the retail industry. Dive into the latest trends, economic influences, and best practices to attract quality talent in this dynamic roundtable. Connect with industry experts and peers to discuss key learnings, retention strategies, AI integration, employee sentiment measurement, and the exciting prospects in today's talent market.
USA
11:00 - 12:30 EST
07.12.23
FAQ
Why join as a delegate?
The value for every individual involved is the sharing of experience and expertise in an intimate and private setting. We will connect you with 6 other industry experts who have been carefully selected to share interests and common challenges. The result being, through collaborative discussion on relevant topics you will go back to the office better equipped to handle said challenges and be inspired to accelerate your business and personal goals. All the while expanding on that crucial network of peers, and identifying innovative solutions in the market.
It will cost you and your business absolutely nothing. You will be joined by one of our partner CXO executives, to bring their own industry expertise and insight to the discussion. This means there is parity in the room, ensuring it will not be a product pitch of any sort. We formulate the agenda with your challenges in mind, the partner will be there to answer from a solutions perspective. The partner for the specific round table you have been invited to join will be disclosed from the beginning.
What are the obligations?
The only obligation is that you come prepared with the view to be open and to share your knowledge with peers. This way everyone will extract the most value from the 2 hour discussion.