Virtual Event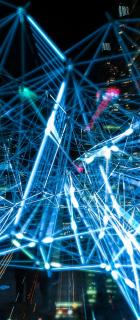 Microsoft
AI Reshaping Sales Excellence: Strategies and Insights
Explore the transformative impact of AI on sales teams and organizations. This session delves into how AI-powered tools enhance productivity, provide customer insights, streamline operations, and offer a competitive edge. Discuss strategies, growth, customer experience improvements, and potential challenges in reshaping sales teams through AI.
USA
11:00 - 12:30 EST
07.12.23
Virtual Event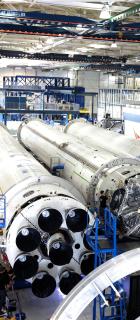 TATA Communications
Future-proofing Manufacturing: A Digital Ecosystem Roundtable
Join Tata Communications as we navigate the uncertainties post-pandemic, unraveling the intricacies of the manufacturing ecosystem. Explore how our Digital Fabric ecosystem, with innovations like Private 5G and LPWAN, redefines the value chain, ensuring resilience and efficiency.
USA
12:00 - 13:30 EST
07.12.23
Virtual Event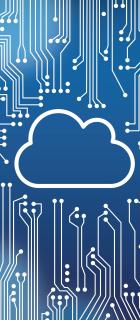 F5
Navigating Digital Transformation: Balancing Speed, Security, and Innovation
Embark on a virtual exploration with F5 to unravel the intricacies of digital transformation. From addressing security vulnerabilities to optimizing hybrid cloud environments, discover strategies for innovation while bridging gaps between DevOps, Technology, and Security teams.
EMEA
09:00 - 10:30 GMT
12.12.23
Virtual Event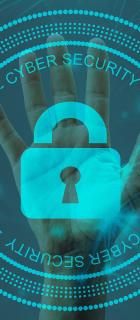 Illumio
Securing Tomorrow: Illumio's Zero Trust Segmentation Unveiled
Discover how Illumio revolutionizes cybersecurity by preventing breaches across hybrid attack surfaces. Learn about the gold standard Zero Trust Segmentation approach, minimizing breach impact and boosting resilience. Explore the Illumio ZTS Platform's role in visualizing, controlling, and isolating communications, ensuring robust security in today's digital landscape.
USA - West
09:00 - 10:30 PST
12.12.23
Virtual Event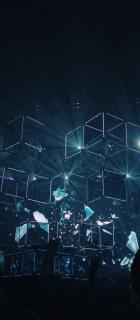 Google
Unlocking Business Potential: Exploring Generative AI in Sales and Marketing
Join us in uncovering the transformative power of Generative AI (gen AI) and its potential to revolutionize sales and marketing. From automating tasks to enhancing personalization, discover how gen AI can elevate efficiency and drive business growth.
North EMEA
09:30 - 11:00 CET
12.12.23
Virtual Event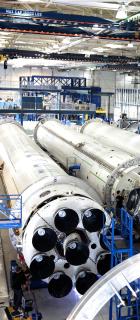 Microsoft & Hitachi
Empowering Manufacturing Success with AI-Driven Sales
Unlock the potential of next-generation AI in manufacturing. Dive into how AI-powered solutions enhance seller productivity, streamline customer interactions, and drive revenue growth. Join us for insights on leveraging data-driven strategies to navigate evolving industry challenges and capitalize on new opportunities.
USA
12:00 - 13:30 EST
12.12.23
Virtual Event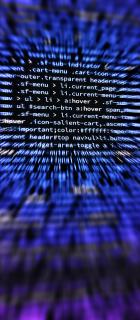 Microsoft & TTEC
Revolutionizing Business with Hyper Automation
Embark on a virtual journey Hyper Automationinto the era of hyper automation. Explore strategies and approaches to address the escalating demand for applications, balancing governance, prioritizing projects, and navigating the continuum of manual vs. automated processes. Join industry leaders in unraveling the complexities of application development in a landscape of limitless potential.
USA
14:00 - 15:30 EST
12.12.23
In Person Event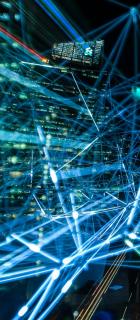 Palo Alto Networks
InfoTech & Cyber Briefing: Amsterdam Networking Dinner
Theme: "Deciphering the Noise of AI - What can we expect in 2024?"
Sofitel Legend, The Grand Amsterdam
18:30 - 21:30 CET
12.12.23
Virtual Event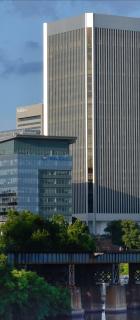 Microsoft & Argano
Navigating the Era of Hyper-Automation in Financial Services: Strategies for Success
Embark on a strategic journey to navigate the hyper-automated landscape in Financial Services. Explore how technology, application development, and automation are shaping the customer experience. Uncover insights into addressing challenges, integrating customer feedback, ensuring governance, and optimizing the balance between manual and automated processes.
USA
11:00 - 12:30 EST
13.12.23
Virtual Event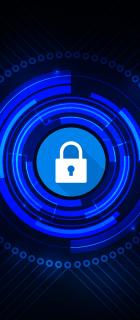 Illumio
Zero Trust Segmentation Unveiled
Explore the gold standard for Zero Trust Segmentation, a modern security approach that contains and minimizes breach impacts. Learn how Illumio's ZTS Platform visualizes, sets policies, and proactively isolates assets, ensuring rapid breach response and resilience across the hybrid attack surface.
USA - Central
11:00 - 12:30 CST
13.12.23
FAQ
Why join as a delegate?
The value for every individual involved is the sharing of experience and expertise in an intimate and private setting. We will connect you with 6 other industry experts who have been carefully selected to share interests and common challenges. The result being, through collaborative discussion on relevant topics you will go back to the office better equipped to handle said challenges and be inspired to accelerate your business and personal goals. All the while expanding on that crucial network of peers, and identifying innovative solutions in the market.
It will cost you and your business absolutely nothing. You will be joined by one of our partner CXO executives, to bring their own industry expertise and insight to the discussion. This means there is parity in the room, ensuring it will not be a product pitch of any sort. We formulate the agenda with your challenges in mind, the partner will be there to answer from a solutions perspective. The partner for the specific round table you have been invited to join will be disclosed from the beginning.
What are the obligations?
The only obligation is that you come prepared with the view to be open and to share your knowledge with peers. This way everyone will extract the most value from the 2 hour discussion.